Training: Housekeeping
Cleanliness & Presentation
The Flairbnb 5-star Standard is ensuring guests have perfect experiences – from first impressions to the bottom drawer!
The longer people stay the more they see – a housekeeper's ability to see the details is paramount.
Quality housekeepers are the backbone of Flairbnb services.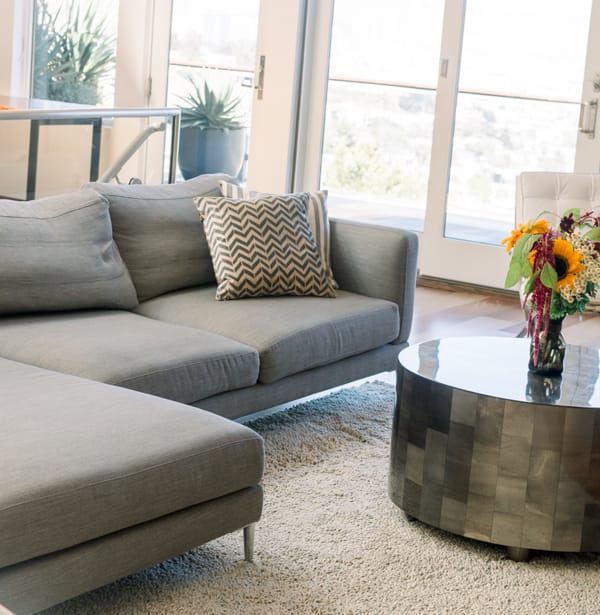 The course
Presenting
5-star properties
Review the course and then use this quick guide to jump straight to the sections you need, now and into the future.
Flairbnb 5-Star Standard
To view the standard visit here
What does the 5-Star Standard look like?
Achieving the Flairbnb 5-Star Standard means having an eye for attention to detail.
It is going the extra mile, beyond cleanliness, to ensure guests walk into a property they'll remember.
The best way to check this is to finish and then walk through the property looking through the eyes of a guest.
Examples of our 5-Star Standard in practice
Beds made with straight edges, and free of lumps

Consumables fully stocked

Cushions plumped and displayed with zips down

All cupboards clean and tidy with labels of bottles facing forward

Cups and glasses lined up neatly

Towels folded so all seams are hidden and facing away from eye line

No tags showing on linen or towels

Pillows neatly touching with openings facing the centre of the bed

Blankets folded neatly with no seams/tags showing

Power cords hidden

House plants regularly hosed or showered to remove dust

Chairs tucked in neatly and evenly

Blinds fully raised and even, except in extreme hot weather

Bedside lamps angled to match each other

Taps polished and lined up

Straightened pictures

No cobwebs anywhere, including outside windows and doors

Toilet seat down, door closed, new roll, spares on holder with joins hidden

Letterbox emptied

No dog poo in garden or smudges on doors

Outdoor furniture cleaned, tables wiped

All rooms photographed

Keys in the lockbox
Housekeeper Expectations
Cleanliness is one of the most important factors for a Flairbnb property, which makes your role as cleaner one of the most important in our business.
You will be in the houses more regularly than anyone, you will see how guests leave the property, you will see breakages and you will see improvements that could be made. You are responsible for leaving properties guest ready – with everything they need and styled to our requirements.

All of this is important to the success of guests' experiences.
As you will see by the 5-Star Standard our core values are: trustworthy, quality, generous
And we have very specific outcomes for our core customers – both property owners and guests. Your role is operational within Flairbnb with a main focus on looking after guest experiences.
Hostaway
Onboarding
As a new cleaner to Flairbnb you will need to:
Complete the agreement form –

found here

Ensure you have an ABN and an invoice template

To apply for an abn

follow this link

Set-up your Hostaway account (you will receive a link to activate)

Read through this course

Purchase your cleaning kit
Task Management & Getting Paid
All bookings are managed through the Hostaway platform, which you have access to.
You can view the calendar to see future bookings for the properties you are connected to and also booking details for each booking.
The main section you will use is the tasks. Here is what will happen when we take a booking:
You will receive an email notification about the new task. It is already accepted for you. Make sure your notifications are set up so you see late bookings. If you can't do the booking then move it back to  to-do.

When you arrive at the property to start the clean click start task. There is a checklist in the task to follow as well as a link to this document. 

When you have finished the clean click finish task. This MUST be done by 2pm.
Payment is made based on this schedule
Invoices should be sent to: [email protected]
Check Out Cleans
Parties / rules not adhered to

Breakage
All of our properties need to be 100 per cent, 5-star cleaned for guests when they arrive. This is especially true during Covid times with all touch points cleaned appropriately.
The order in which you clean the property is entirely up to you (and the property), here is a general guide:
Open windows/doors as you walk through the house

Strip all bedding from beds (allow mattresses etc to air)

Clean bathrooms

Clean laundry

Clean kitchen, replace tea towel, restock items

Clean living areas

Clean bedrooms & make beds

Restock consumables & linen

Make sure all cupboards are tidy

Plants watered weekly, showered/hosed monthly

Remove all dirty linen & rubbish

Tidy outside

With a fresh set of eyes general clean inside the house

Close windows, doors

Photograph all rooms EVERY CLEAN

Vacuum & spray air freshener

Mop yourself out of the house

Return key to lockbox. Or if you have your own, check the guest key is there

Record on the JotForm any reordering, linen or maintenance issues
For the breakdown of each room scroll down
Deep Cleans
Every six months we will deep clean the property. This is conducted by various contractors and a specialised team. This will include:
Steam cleaning carpets, rugs and fabric couches

Dry cleaning all doonas & pillows

Window washing

External pressure wash of driveways, verandahs etc

Wash all cushion covers,  blankets and pillow and mattress protectors


Checking on gutters, air-conditioning/heating servicing, smoke & carbon monoxide alarm, door batteries
A deep clean is usually about six hours and focuses on areas beyond a standard clean. 
Demould showers

Empty and wipe out all cupboards and drawers. Decluter and clean everything before returning

Cobweb brush all rooms

Vacuum/mop under furniture

Clean out fridges and freezers

Clean filters in reverse cycle air conditioning units

Clean oven

Remove & clean extractor fan covers in bathroom and kitchen

Clean inside of dishwasher

Clean inside of washing machine

Empty lint filters in dryers

Skirtings, window sills and door tracks

High-traffic walls 
Linen Management
Linen
All Flairbnb managed properties use linen hired from Gouge. This includes:
Sheets (top and bottom – all flat)

Doona covers

Pillow cases

Bath sheets

Hand towels

Facewashers

Bath mats

Tea towels
Linen is supplied from:
Surf Coast / Geelong – Gouge
Ballarat (excluding Lascelles): Gouge
Lascelles: Ballarat Laundry
Ararat: Pinnacle Laundry
Linen & consumables storage:
Surf Coast – Torquay depot
Geelong – Geelong depot
Ballarat & Ararat – Onsite

Under no circumstance should the linen be washed. It will result in us losing the linen contract. 

Dirty linen drop-off:
Surf Coast – Torquay depot
Geelong – Geelong depot
Ballarat (excluding Lascelles): Jordy Pl
Lascelles: Leave in outside cupboard
Ararat: Pinnacle Laundry

A order form must be completed at the end of each clean, including stating how many beds/towels were used. This will enable accurate ordering.
Linen depots
Torquay Linen Depot access: 
Store N More, 6/8 Castles Drive, Torquay
Access code: *283228#
Drive all the way around to the last door on left. Unit 28 is inside. Code: 000. Camping lantern on bench for lighting, or plug extension lead into hallway powerpoint.
Ballarat linen depot access:
12 Jordy Place, Brown Hill
Garage to  the left of unit is storage. Lock box on the NBN box has the remote. Code 3350
Consumables
Flairbnb provides all of the items for guests to use in our properties. These are outlined on the supplied order forms.
You can submit the order form for new consumables at any time. Deliveries will be within the week – if we have stock available.
Maintenance
One of our key areas is properties which are maintained to a high standard. We rely heavily on our cleaners to identify any issues you see while at the property.
Flairbnb has a dedicated handyman who maintains our properties.
Some maintenance requests need to be approved by the owners and there is a process to manage this.
Maintenance issues should be requested through the Form.
Communication
Everybody is busy and we aim for effeciency within Flairbnb. So please follow this communication protocol:
If what you need to tell us affects bookings in the next 24 hours then please text or call the relevant property manager.
For any other linen needs, maintenance issues or ordering please use the Form.
If you have questions in regards to scheduling your cleans then please contact the property manager or decline the task in Hostaway.
the details
Room by room cleaning guides
Click on the image below to be taken to the training on each room
Creating the style
Styling properties for guests
Owners are provided with this style guide in which to make their choices on styling items for their property. This includes cushions, throws, plants, artwork and decorative items.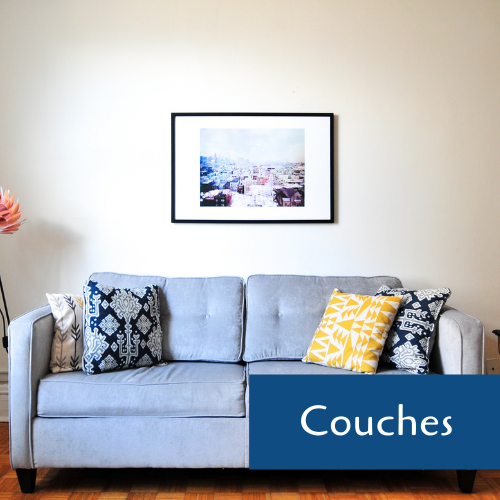 Couches
Cushions needs to be plumped at each clean and then placed back in the following way:
L-shaped couches – 2 at one end and 3 in the corner (can be mixed sizes)
2 seater couches – 2 large cushions sitting upright or 3-5 smaller cushions
3 seater couches – 2 large cushions sitting upright or 2 smaller cushions in each corner. Larger coaches can have a cushion in the middle also.
In winter leaving a throw is a great idea to help people get cosy! These can be draped over the arm of the couch.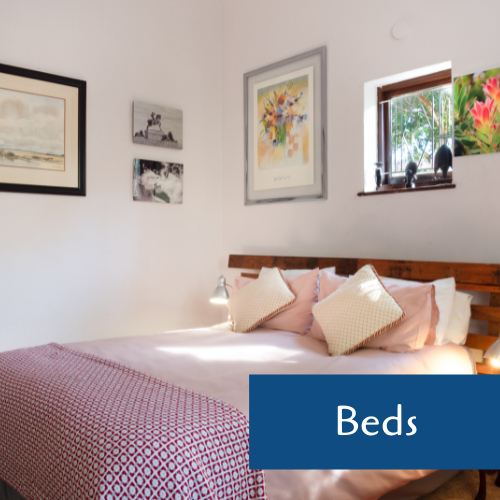 Beds
Cushions make beds more cosy and luxurious. But too many can be an absolute nightmare!
The basic 2 pillows should always be put double decker style (that is lying down on top of each other).
Single beds: 1 medium sized cushion
Double beds: 2 medium sized cushions and a smaller one (2 rows)
Queen beds: 2 large, 2-4 medium sized cushions, 1-2 smaller cushions (3 rows)
King beds: 2-3 large, 4 medium sized, 2 smaller cushions (3 rows)
Doona covers should be folded down to the last row of cushions.
Throws / blankets to be placed mid-way from the doona fold to the end of the bed.
Kitchen benches
There should be nothing left on the kitchen bench. The exception being knife blocks & coffee machines.
Island benches should be left completly bare (including no bowls/decorations etc).
Styling items can be used to hide power points in a kitchen – but not if it leaves no space for food preperation.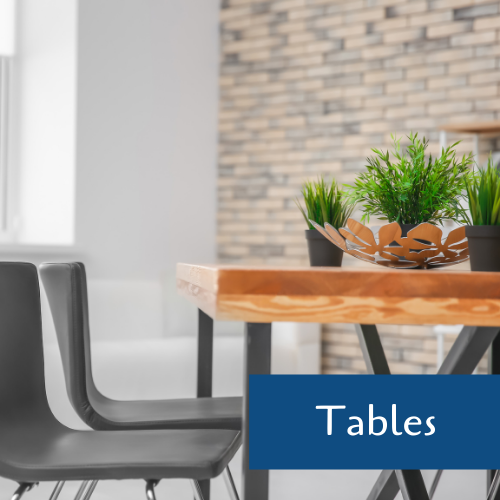 Tables
A well styled coffee table will make a lounge room – however there also needs to be room for guests to put things on them. Make sure you clean under any items left on coffee tables.
A table with no centrepiece is empty. Make sure you clean under or return any styling item.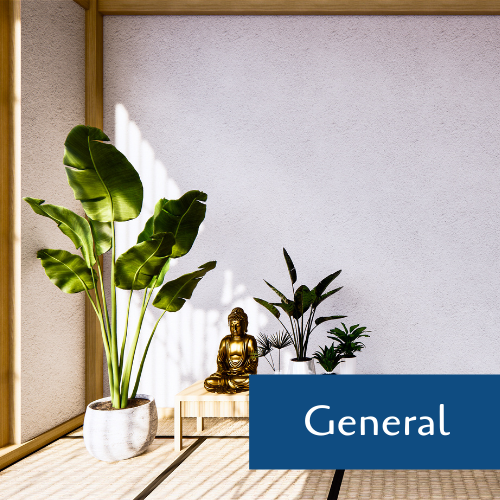 General
Owners are asked to use our style guide to purchase items for their property. We ask them to carefully consider:
Achieving our overall goal of calm, luxury and comfort
Using contemporary colour palettes
Easy to clean items
If you have any suggestions on how to improve the styling in the properties please make a note. Or if you are finding guests are constantly moving the same piece of furniture – or discarding a styling item (ie those cushions keep getting stashed in the cupboard) then please let us know.