Providing excellence is our business
The Flairbnb 5 star standard is cental to how we present properties for guests
We want to change the way people view the short-term accommodation sector. Take it back to how it once was. A high quality, safe experience for guests.
Yes this is a great way for you to earn extra money, and mainatin control over how your property is used. It is also the opportunity to give couples, small groups and families a much needed break.
We offer:
Professional cleaning
Gardening
Property maintenance
Linen service
Quality toiletries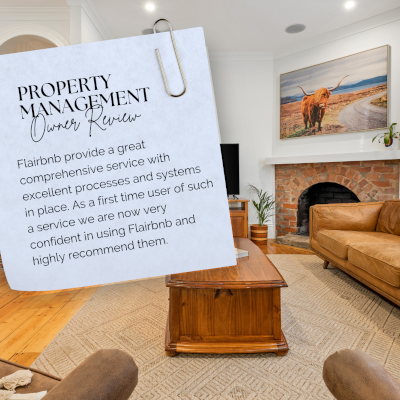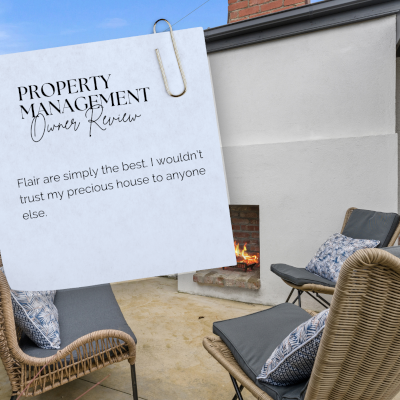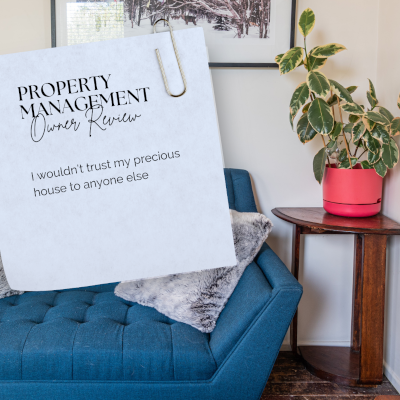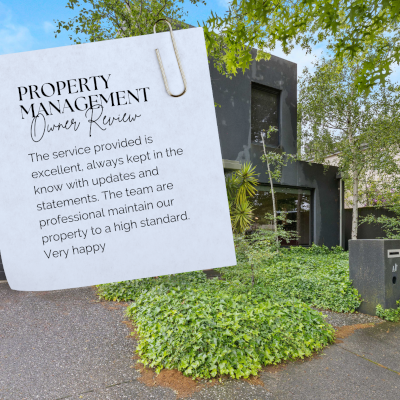 Silver management
Guest support
Responding to enquiries, booking, check-in and all communications. Check-in and out. Key control. Requesting reviews. 24/7 guest support. Guest screening. Tourism advice. Emergency support
Hotel quality linen
Bath sheets, facewashers, hand towels, tea towels and bath mats. Doonas, sheets & pillowcases.
Consumables & Toiletries
Tea, Coffee (instant & fresh), hot chocolate, sugar, long life milk. Shampoo, conditioner, body wash, body lotion, hand wash. Cleaners & kitchen items.
Airbnb listing & management
Digital Promotion
Listing on Flairbnb website, Facebook & Instagram
Direct Bookings
Pricing Strategy
House Guide
Electronic guide for the house, general printed house guide & house notes for the fridge

Monthly financial reports
Monthly property reviews
Gold management
All in Silver PLUS
Optimised monthly performance reviews
VRBO listing & management
Welcome provisions
Herbal tea, bath salts, spreads, sweet & savoury snack
Contractor management (no fees)
Bin/Waste Management
Basic monthly gardening included
RACV Emergency Assist included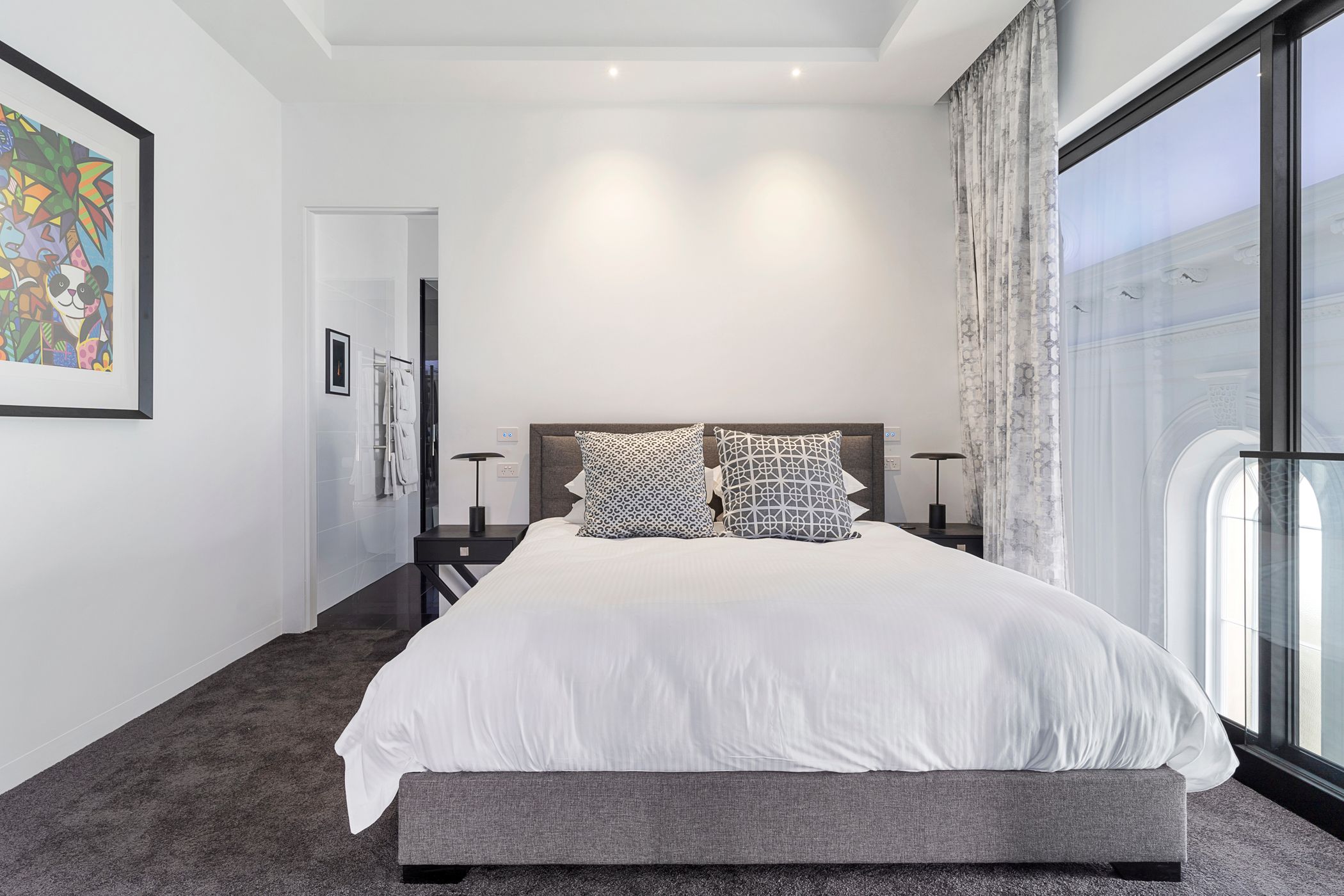 Cleaning & Linen Hire
If you are simply looking for a housekeeper for your BnB or looking to hire linen then we can help you also.
Why do I need a property manager?
A property manager takes all the effort out of earning cash from your investment. If you're feeling overwhelmed, think you could earn more, find it a hassle or distance a problem then a property manager could solve your worries. 
What does a property manager do?
Manges listings, guests, bookings, cleaners,  gardeners and all manner of maintenance people – while looking after your property.
Can we still stay at our property?
Yes. Absolutley.
You are welcome to use your property. Providing there are no guests booked in.
You will be charged the cleaning fee and any linen hire costs only.
Will my listing attract more bookings?
Yes. 
We are experts in promoting & presenting properties and will attract not only more bookings, but great quality guests.
How much does it cost?
We charge a set-up fee to help cover all the initial costs. 
We also charge a percentage fee per booking, this includes linen and consumables. Guests are charged a cleaning fee.
Additional costs include gardening & property maintenance – all are set-out in our agreement with you.
When do we get paid?
You will be paid by the 7th day of each month.
At this time you will receive a booking report, showing booking details, income and expenses.
How frequent are reports about the property?
We will provide you with a monthly report on income and expenses for the previous month.
Is a manager only for existing listings?
No. We are more than happy and encourage new properties to sign up.
Who screens the guests?
We use the booking platform review systems and identity checks. We also message guests prior to them arriving. Security deposits are taken on all bookings.
Who checks in guests?
We do through a combination of a lock box system and also a meet and greet. We do not offer a meet and greet service, but are available to assist if needed.
Who cleans the property?
We manage the cleaning. We have approved cleaners who will meet our exacting requirements.
Who pays for the cleaning?
The cleaning fee is charged to guests through the booking platforms.
We have a dedicated and quality team of cleaners, who we remunerate well.
Who takes care of the linen?
We look after linen.
We use a professional company to supply and launder all of our linen items.
Any items you will require to supply are listed in the welcome manual.
Can we do it?
Our service is about making it easier for you. We really want to do it all for you.
If you are not ready to hand over your property, then maybe you would like to consider using our cleaners or linen hire service.
What if a guest needs help in the middle of the night?
Their first point of contact will be the property manager. Owners contact details will not be provided to guests.
What if my property is damaged?
If damage is reported we will use the process through booking platforms to seek compensation. If the damage was caused by a direct booking we will use the security deposit to cover the cost.
Your own property insurance maybe needed if it is a big expense.
Flairbnb will also manage the repair of any damage, where possible before the next guest arrives.
What insurance do I need?
You will need:
Building and contents insurance
Landlords insurance
Please ensure that this is suitable to a short term property arrangement.
We also recommend the RACV Emergency Home Assist.
Can someone help me style my property?
Yes we can.
This is an additional charge and will depend on the scope of work.
How often do you inspect the property?
Your property manager will conduct inspections between bookings as per our procedures. We will also conduct full property inspections.